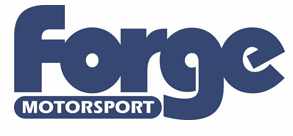 Forge Motorsport silicone cooling hose kit for Audi RS3 8P 2.5 TFSI
Here is our FORGE Motorsport reinforced silicone water hose kit for the engine cooling of your Audi RS3 8P 2.5 TFSI
Forge Motorsport silicone hose kit
Compatible for Audi RS3 8P 2.5 TFSI
Kit of 29 silicone hoses
Available in blue, black, red
Assembly in place of the origin
Necklace kit of your choice


Product Details:
The FORGE Motorsport upper water hose kit has been designed in silicone. They have a better calorific value and also an increased resistance over time. The silicone allows a longevity and frees you to plan a change of hoses almost for life.
These 5-ply reinforced silicone cooling hoses, will easily replace the OEM rubber hose (s).

You also have the option of choosing as an option:
a kit of reinforced collars,
Color of your choice (black, blue and red).

This kit is composed of 29 hoses for the upper cooling.

Characteristics :
Plug & Play assembly
Easy and Fast assembly
In-depth tests on production vehicles and ultra-prepared vehicles
High quality silicone
Optional color black, red or blue
Silicone hose 5 ply
The ideal solution for the most efficient vehicles
Made in UK

Compatible kit for:
FORGE MOTORSPORT is a great English leader in performance parts, and more particularly intercoolers, dumpvalves, etc.