CATBACK MAGNAFLOW for HONDA S2000 2.0 2.2 from 2001 to 2005
Available within 7 to 14 days.
This is ourCATBACK rear-lineMAGNAFLOWstainless steel for HONDA S2000 2.0 2.2 from 2001 to 2005
Compatible with:
HONDA S2000 2.0 2.2 from 2001 to 2005
Here is a product description (in English) concerning specificities : 5 x 8 x 14in. Muffler, 4 x 11in. Resonator; 2.5 in. Tubing; 3.5in. Polished Stainless Tip; DUAL SPLIT REAR EXIT
Technical details and product dimensions are in English (The unit of measurement is the inch: 1in = 2.54 cm).

You can find all the rangeMAGNAFLOWon STRPERFORMANCE
Attention, catalysts are suitable for US vehicles, Please contact us to find out if they are compatible for your vehicle.
If you are looking for a pieceMAGNAFLOWespecially for your US vehicle ( Impala, Corvette, Charger, Camaro...etc...)? Contact us.
The entire MAGNAFLOW catalogue is available, do not hesitate to apply to the customer service for rates and availability.U.S. imports live!


Attention Rates/delay Magnaflow :
The prices and deadlines for Magnaflow on our website are those for a product physically present in our warehouse Europe.
If between the time of your order and the order placed at our warehouse this product became unavailable, then we will not have the opportunity to provide it to you within the time limit provided for this purpose. As a result, 3 possibilities will be presented:
Cancel your order
Wait for the next replenishment by Maritime container from the USA (you will be notified of the delay by email automatically).
Make an express request for a fast shipment by TNT by getting you a shipping fee via a product card " express shipping Magnaflow". If you decide on an express shipment, STR Performance will take care of the administrator for you.
You are therefore delivered from France to France without having to worry about the transport or payment of customs fees.
Note that Magnaflow organizes its exhausts in several ways:
The Cat-backs are half-line, including intermediate silencers.
The Axle-backs are the rear silencers alone.
Also each exhaust exists in several sound ranges:
The "Competition" series or also called "SPORT" are composed with fine silencers and therefore they produce a loud sound.
The series "Street" or also called "TOURING" are composed with quite large silencers so the sound will be less strong than the series competition but more suitable for everyday use.
All the info on the composition of the exhaust lines on our explanatory sheet here:
The entire range of the famous U.S. exhausts of the Magnaflow brand are available from us.
The entire range of US vehicles is available on request from our customer service.
Magnaflow is a partner in the Chip Foose Overhaulin' program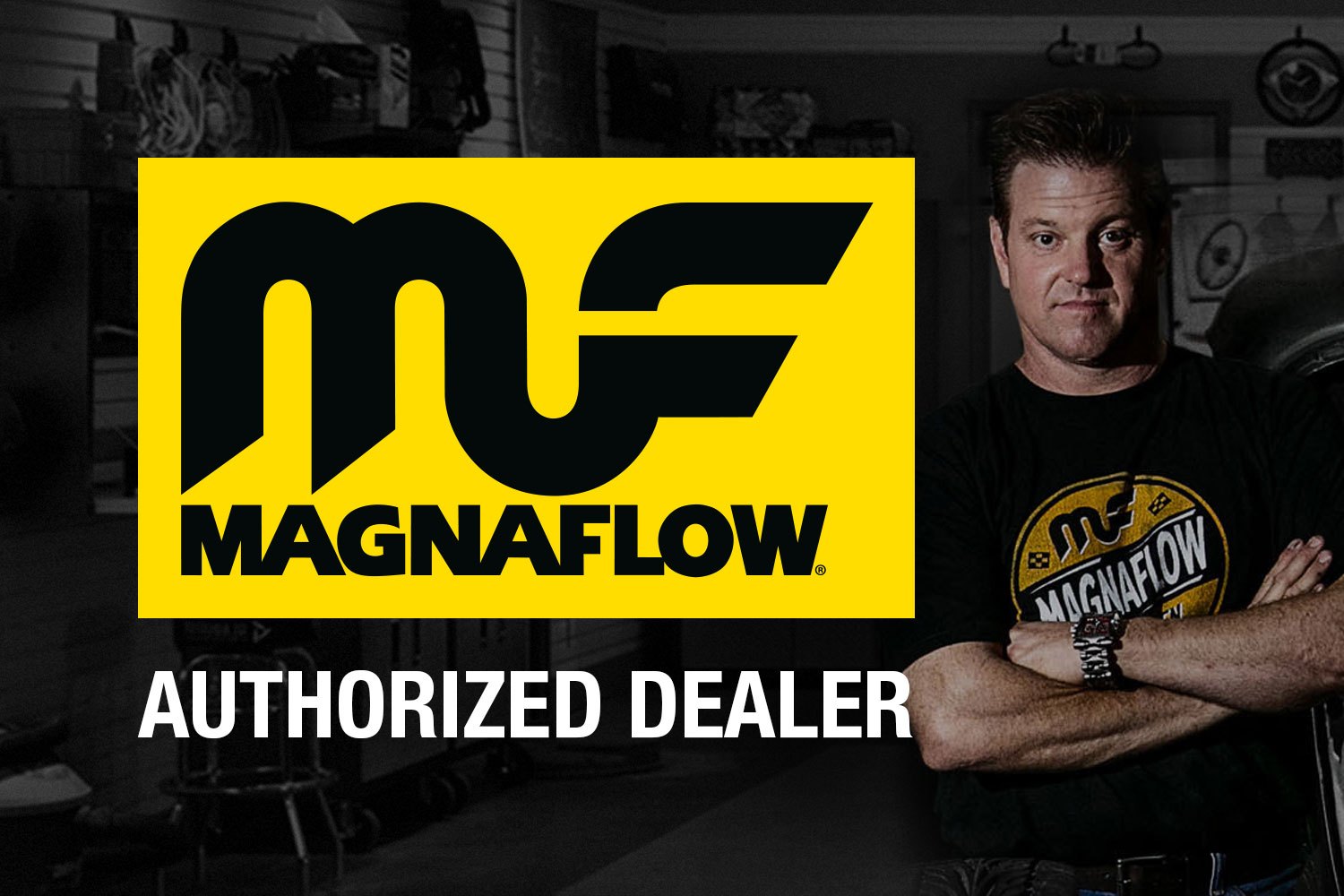 Are you crazy?

ON LINE

!
Do you want to know about an FRENCH INTERNET SITE? Oh, my God! MORE INFORMATION below.
* If you find a referenceBMCnew sold by a French professional website and specialized in the sale of automotive parts to individuals, that you are a non-professional customer, contact us, we align ourselves with its price after verification.

Offer valid outside Sale and exceptional destocking. Only valid on the references currently available on the official websiteBMC
STR PERFORMANCE is an official dealer of the brandBMC. You can find almost the majority of brand productsBMCIn Stock with us directly.With more than 1000 references online, we strive to offer you a wide choice of reference product.

I'?
Do you need to make sure you wait? Contact us.
A product that is not in stock at us can be at the factory.