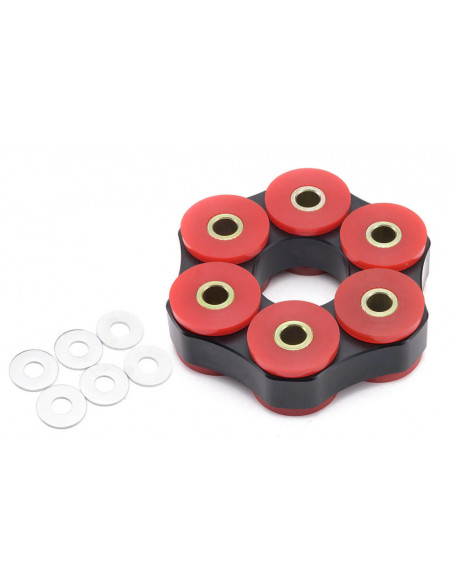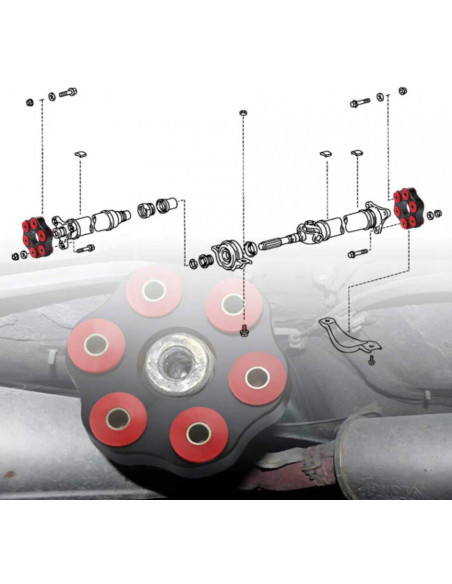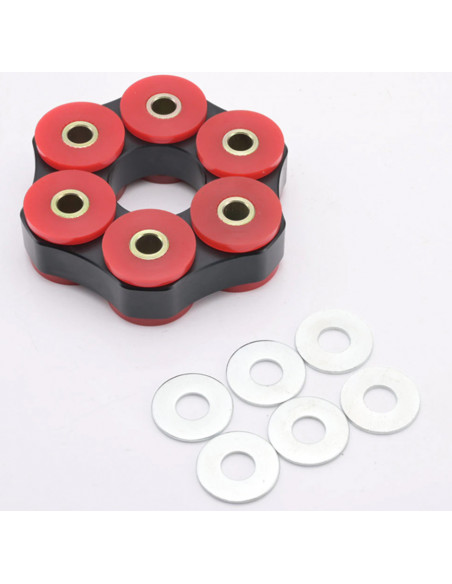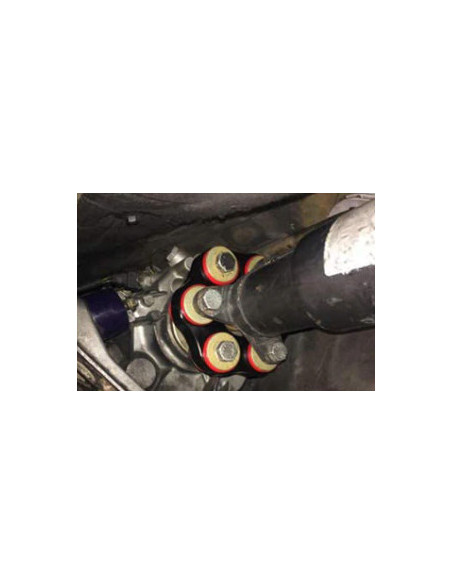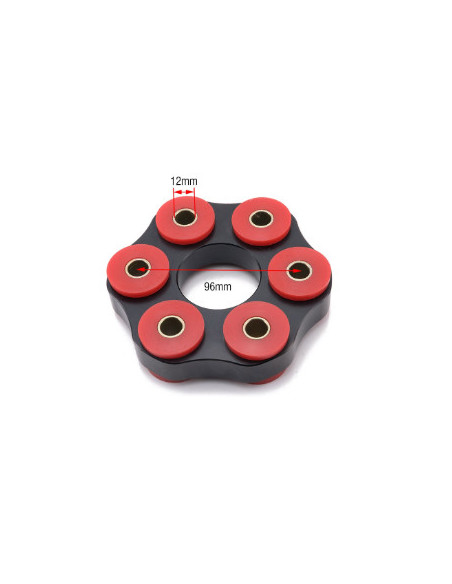 Here is our 85% polyurethane reinforced flector for BMW M3 E30 E36 E46 96/12
With this polyurethane engine mount kit, you will be able to restore firmness and a second life to the front axle of your vehicle.
The hardness is 85%
Time is not in favor of rubber, therefore vehicles are sometimes 10 years old, the rubber silentblocks tire very quickly and they must be replaced.
We have therefore developed a reinforced flector, the polyurethane material allowing you to regain firmness in your driving of your vehicle, and you will find driving sensations.
Please choose your version carefully when ordering.
Features :
BMW M3 E30 E36 E46
Replaces OEM part # 26111227410 (LK=96mm/12mm)
Specifications:
This racing flex disc is 96mm diameter with 12mm bolt holes. It is commonly found on M3 E30 E36 and E46 vehicles with a manual transmission. Replaces OEM part # 26117511454 and 26112226527 (LK=96mm/12mm)