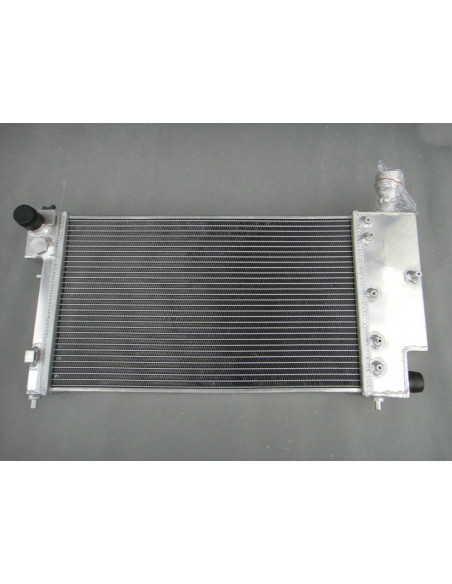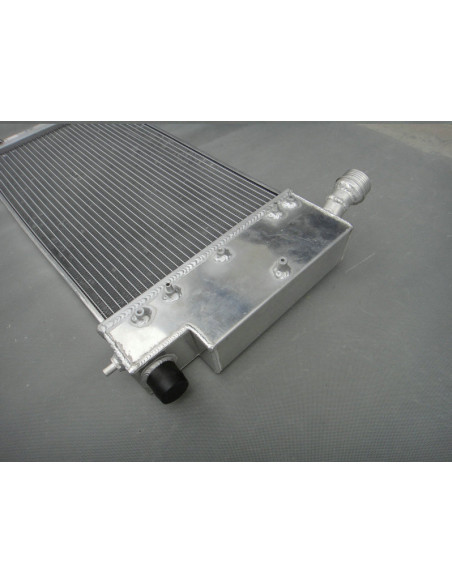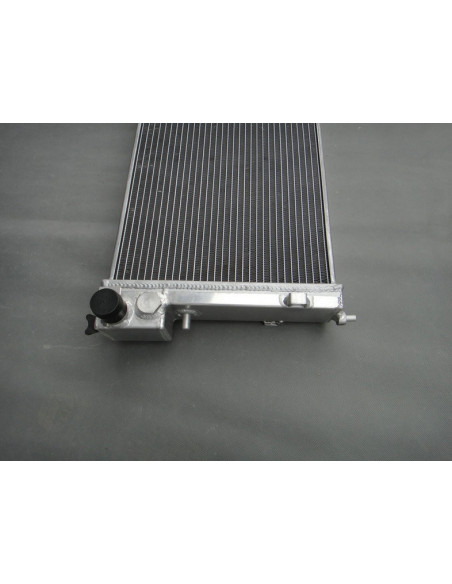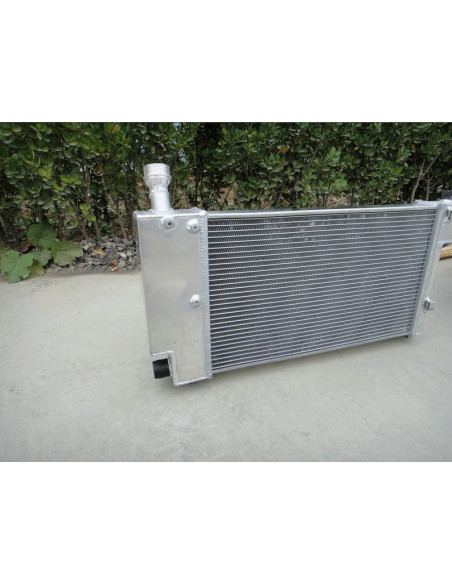 Full aluminum radiator for PEUGEOT 106 GTI RALLYE and CITROEN SAXO VTR VTS from 1996 to 2001
Here is our all-aluminum engine radiator for PEUGEOT 106 GTI RALLYE and CITROEN SAXO VTR VTS from 1996 to 2001
Our superb all-aluminum radiator for PEUGEOT 106 GTI RALLYE and CITROEN SAXO VTR VTS from 1996 to 2001 was designed and produced with precise and well-defined qualities such as robustness, lightness and performance. The alloy of this aluminum radiator used for manufacturing comes from aeronautics, which gives it a lightness and robustness specific to aeronautical aluminum.

For information, compared to a PEUGEOT 106 GTI RALLYE and CITROEN SAXO VTR VTS radiator from 1996 to 2001, the advantages of this all-aluminum model are:
- a significant weight gain of up to 60% of the original weight,
- greater solidity and robustness over time ,
- a cooling beam higher than the original one which results in a thermal ratio 18 to 23% higher than the original radiator.

We have several tests carried out to test this radiator, which consists of immersing the radiator under pressure in a basin of water in order to detect any micro-leaks or other problems.

The welds are made with TIG.

This superb radiator is designed to be able to make reliable any vehicle prepared and especially subjected to extreme conditions. Its use makes it an ideal partner for competition, hill climbing, prototyping, auto-cross,...
This is an adaptable part called adaptable or second mounted, it is up to you to check the dimensions according to your radiator (if air conditioning or not)
PLEASE NOTE once ordered, this item will not be returned, exchanged or refunded, whether compatible or not, because it is made only to order, therefore very limited quantity.
Features :

Overall Dimensions: 705x395x120mm
Dimensions Beam: 520x305x50mm
Probe implantation: YES (+ cap)
Thickness: 32mm instead of 24mm as standard
Advantage: No more worries about a plastic elbow that breaks or leaks, and better temperature ratio thanks to the dissipation of the all-aluminum radiator.