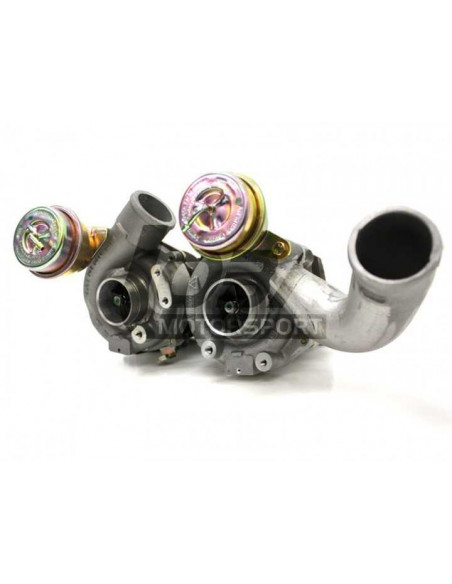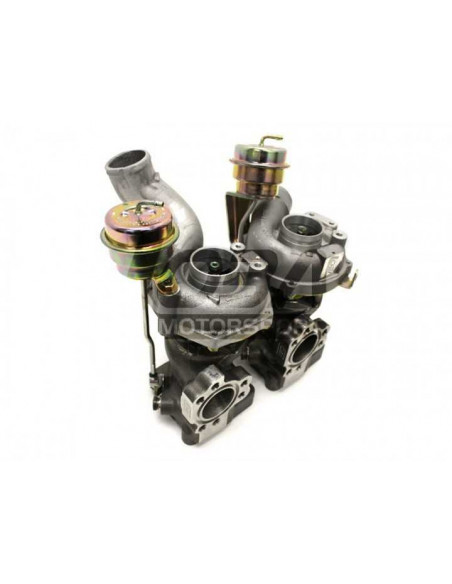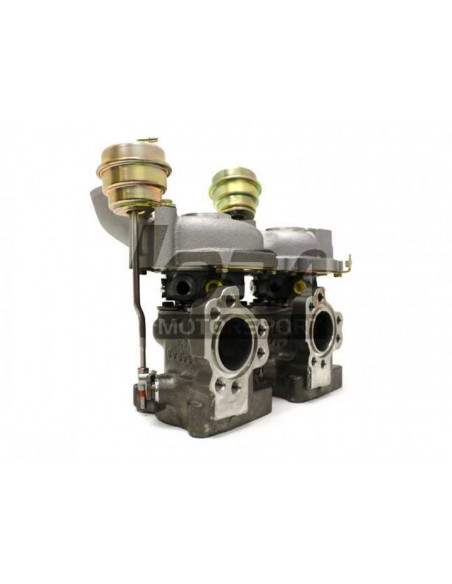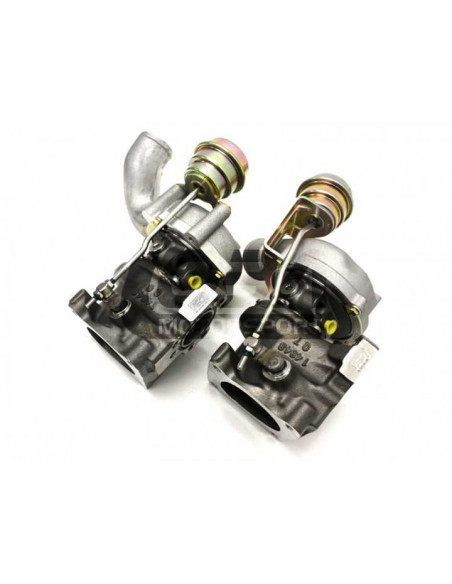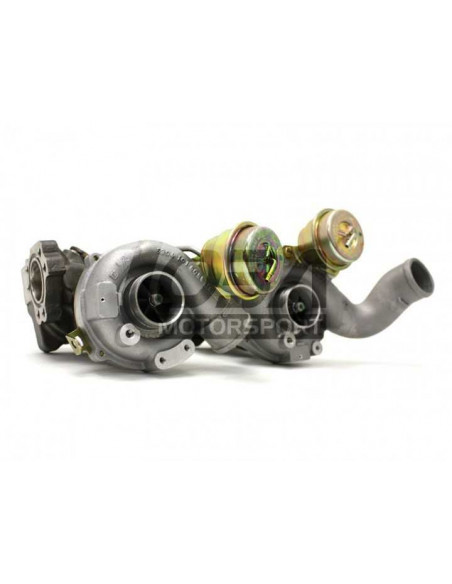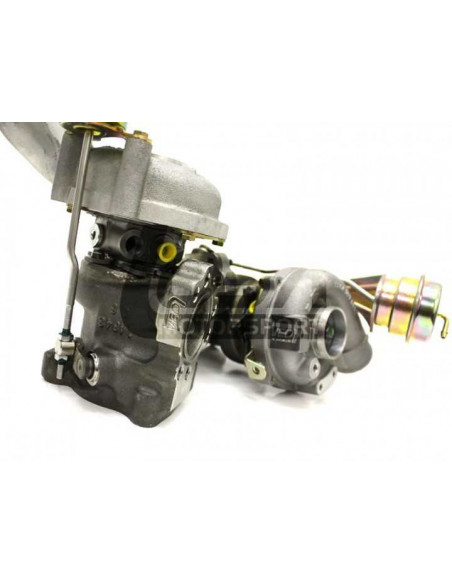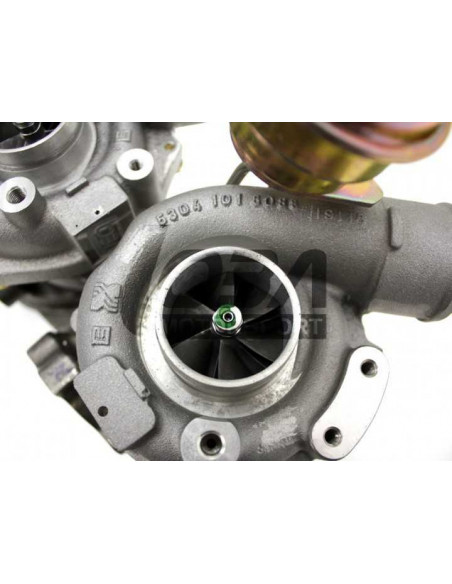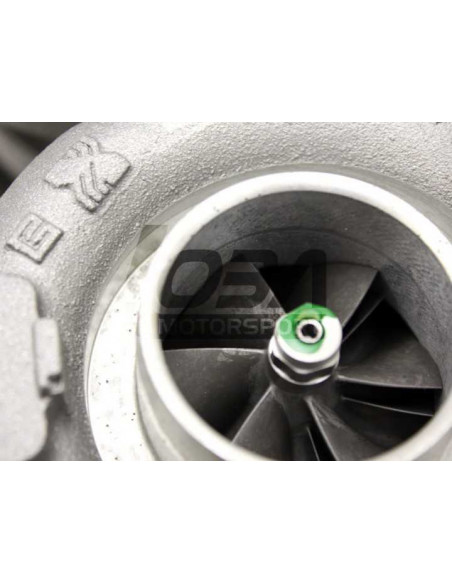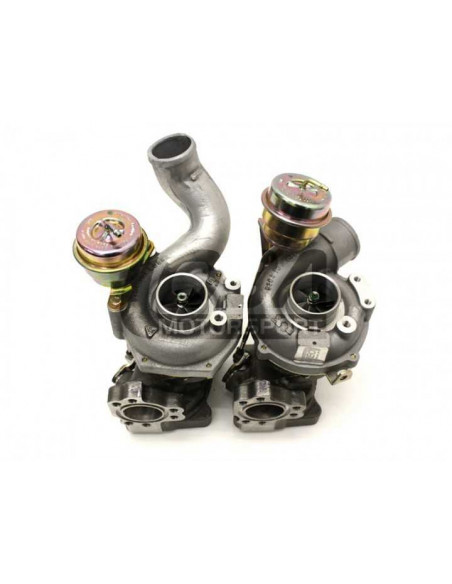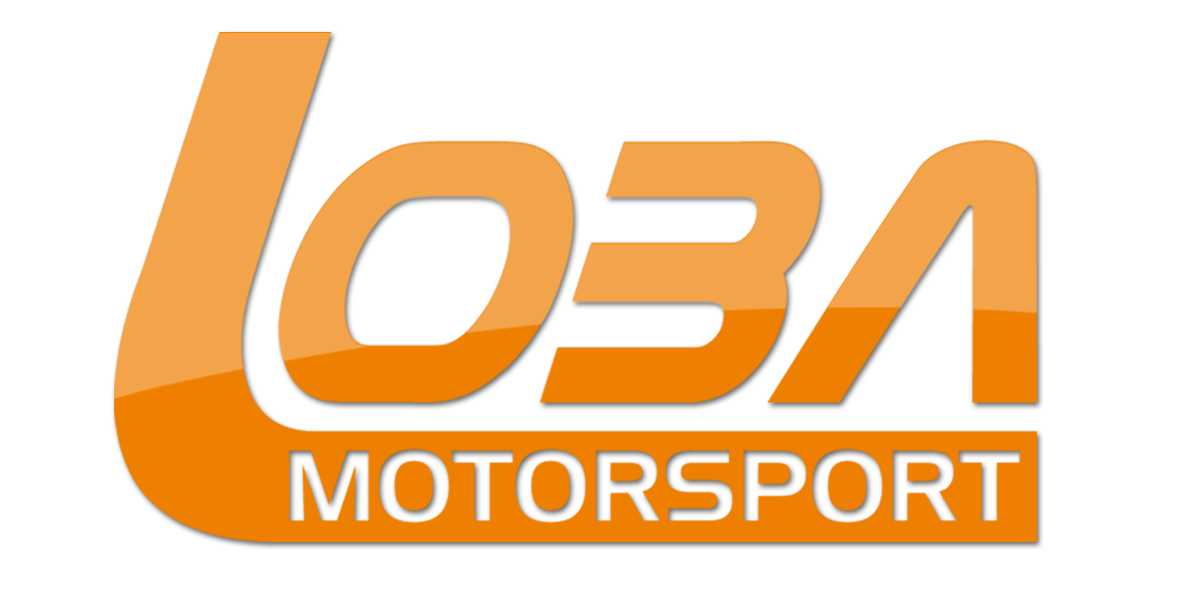 LOBA LO550 Audi RS4 B5 2.7L Biturbo 380hp turbos kit
Available within 10 to 15 days
Take advantage of our LOBA LO550 audi RS4 B5 2.7L Biturbo 380cv turbos kit
Here is our LOBA LO550 audi RS4 B5 2.7L Biturbo 380hp turbo kit

no reconditioned parts, everything is new. original parts from KKK and Borg Warner.
Sport upgrade kit.
- lightening of the compressor wheel, internal work of the turbo, modification and total balancing, work on the internal of the CHRA

e
Depending on engine management settings, the condition of your engine and other components used, this turbo is capable of producing up to 530 horsepower and more.

Borg Warner K04 turbos modified by LOBA.
Possible power 530hp.
Audi RS4 B5, S4 B5, A6 C5
"Extended Tip" compressor wheels with state-of-the-art compressor geometry
5-axis

CNC

re-profiled compressor housings and backplates
5-axis

CNC

re-profiled turbine housings to reduce exhaust gas
pressure before the turbine and achieve the maximum flow capacity
biggest K04 turbine wheels
optimized clearances
uprated bearing
precision balancing of individual components and

CHRA (less than 0.05 gmm)

bolt-on fitment as oem RS4
Depending on engine management settings, engine condition and other components utilized these turbos are capable of producing 530+ PS
ATTENTION : Since these turbochargers are based on K04 RS4 B5 compressor housings RS4 B5 specific turbo intake pipes are required.
LOBA MOTORSPORT has become in recent years an undisputed leader in the turbo industry and especially for the VAG group.