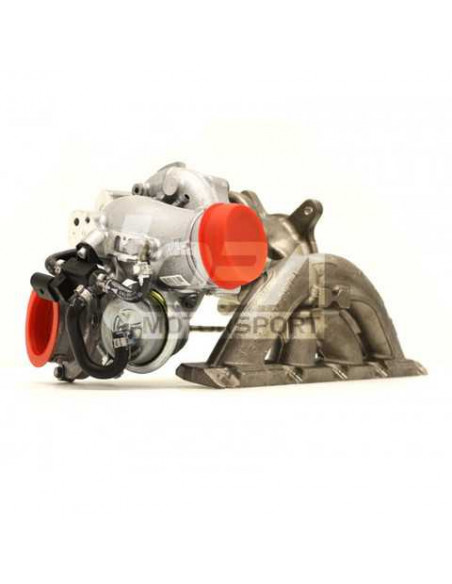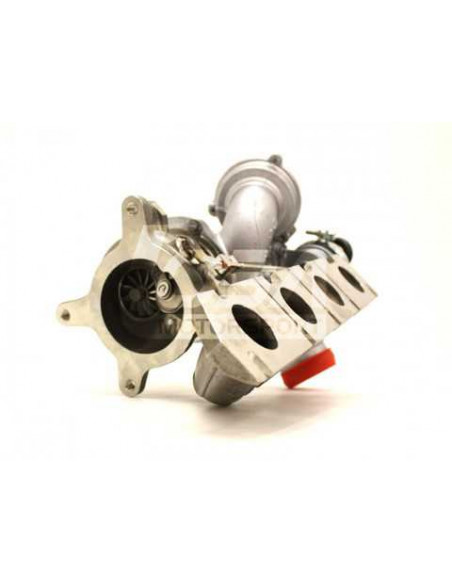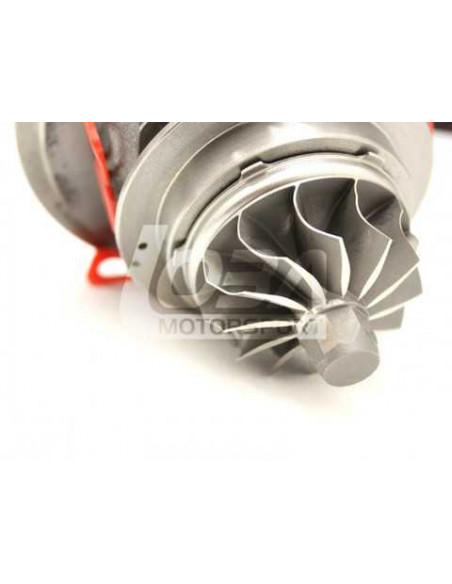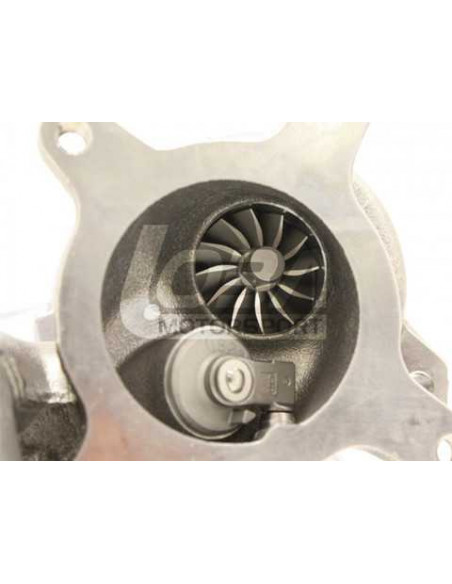 Take advantage of our LO400-EA113 turbo kit from LOBA MOTORSPORT for 2.0 TFSI engine from AUDI and Volkswagen

Presentation of our LO400-EA113 turbo kit from LOBA MOTORSPORT for Audi and Volkswagen 2.0 TFSi engine
Possible power 400hp
Fits in place of the original on all 2.0 TFSI engines of the VAG group.
Compatible:
Audi S3 8P / 265PS / engine code: CDLA
Audi S3 8P / 256PS / engine code: CDLC
Audi S3 8P / 265PS / engine code: BHZ
Audi S3 8P / 256PS / engine code: BZC
Audi TTS from 2007 / 265PS / engine code: CDLB
Audi TTS from 2007 / 272PS / engine code: CDMA
Seat Leon Cupra R / 265PS / engine code: CDLA
Volkswagen Golf 6 R / 270PS / engine code: CDLF
Volkswagen Golf 5 Edition 30 GTi 2.0 / 230PS / engine code: BYD
Volkswagen Polo WRC
Volkswagen Scirocco R
Volkswagen Golf 6 Edition 35

We are now proud to present to you the ultimate improvement of the stock turbo 2.0 TFSI engines. The LO400 turbo is the result of several years of development and evolution on the 2.0TFSI platform. This is the evolution of the respectful turbo LO380.
A new production line of the BorgWarner K04 turbo is used and is heavily modified. Optimized with a 5-axis digital machine, the compressor housing is significantly modified as well as the interior surface allowing an optimized improvement of the air flow.
The turbine housing is also reworked to reduce the back pressure of the exhaust gases and thus be able to increase the evacuation capacities of the exhaust gases.
A new compressor wheel forged and machined by Loba, is integrated. It has a unique design in terms of geometry and size and weighs only 39.8gr and is very resistant. the wheel is 25% lighter than the original one. The blades of the mfs impeller are designed to improve efficiency and flow compared to other impellers of the same size.
The axle as well as the impellers on the turbine and compressor side are precisely balanced with smaller tolerances than the original one of around 0.5gr. The wastegate is also modified and Loba inserts a reinforced bearing of their manufacture in house to improve the life of this one.
So and in general with all these modifications, Loba has reduced lag and improved responsiveness compared to the original K04 turbo, and also improved the airflow capabilities of the turbo at high revs. This turbo is a good compromise between power, responsiveness and reliability.
LOBA LO-2580 V3 version of compressor wheel
Machining on 5 axis machine and new compressor housing profile
Loba fastening of the impeller on the turbine side
Optimization of Loba operating games
Modification of the actuator by Loba
Improved Loba bearings
Loba balancing
Made in Germany
Assembly identical to the original turbo
LOBA MOTORSPORT has become in recent years an undisputed leader in the turbo industry and especially for the VAG group.