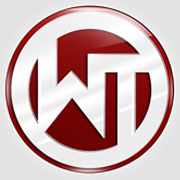 Big Wagner Tuning central charge radiator for BMW M3 M4 G80 G81 G82 3.0 Biturbo S58
Here is our central charge radiator from Wagner Tuning for BMW M3 M4 G80 G81 G82 3.0 Biturbo S58
The large volume central charge radiator from Wagner Tuning for BMW Engine B48B20 2.0L and B58B30M0 3.0L Turbo, is an exchanger which is mounted in place of the original one.
It is installed in place of the standard one, so you have a superior cooling surface which makes it optimal cooling.
The B48B20 2.0L and B58B30M0 3.0L Turbo engines from BMW are equipped with an indirect charge air cooling system. Thus, the cooling of the charged air is not carried out by the ambient air as a cooling medium (as usual), but with its own cooling water circuit.

A reduction in the temperature of the cooling water is directly equated with an improved cooling performance of the charged air. This is where the advantages of the improved WAGNERTUNING radiator come in. The new developed competition core of the high performance WAGNERTUNING radiator increases the radiator volume of the OEM water cooler by a total of 117%. The calculated ratio of internal and external cooling surface generates maximum heat transfer and at the same time allows sufficient air flow to surrounding components (e.g. engine radiator) for its own heat exchange.
In addition, by using an increased amount of cooling water, the entire thermal system can be kept at a lower level over a long period of time.

In order to improve charging temperatures, Wagner Tuning has perfected and developed this central charger-cooler exchanger with a 117% larger volume !!!
All WAGNERTUNING water chillers are equipped with a thermally conductive anticorrosive coating to ensure a long lasting cooling effect. The plug & play installation of the system is simple and easy to perform (an installation instruction is also included).
Features and details:
Plug & Play assembly
Large Cooling Beam

High quality

aluminum design

High speed core structure

Dimensions 524x468x68mm vs

576x495x27mm OEM

WAGNER TUNING LOGO Engraved

The ideal solution for the most efficient vehicles.
Kit and assembly instructions included
Made in WAGNER Tuning Germany

Compatible for:
BMW 1 Series 120i, 125i, M140i F20 F21 LCI from 09/2015




BMW 2 Series 220i, 230i, M240i F22 F23 LCI from 09/2015




BMW 3 Series 320i, 330i, 340i F30 F31 F34 F35 LCI from 09/2014




BMW 4 Series 420i, 430i, 440i F32 F33 F36 LCI from 05/2016
WAGNER tuning has been a leader in the field of aluminum intercooler for vehicles since their creation in 2002. WAGNER develops and manufactures high quality engine parts, They are at the forefront of cooling with their intercoolers but also manifolds. turbo exhaust and downpipe.
Each intercooler study is carried out for a period of time and studied in the wind tunnel before the start of the development of the final product.
Subscribe to our newsletter to receive our news

Livraison rapide
24 à 48 h
Si produit en stock


HOTLINE
EXPERT HOTLINE
à votre écoute

PAIEMENT Sécurisé
Monetico - CIC
Cofidis - Paypal