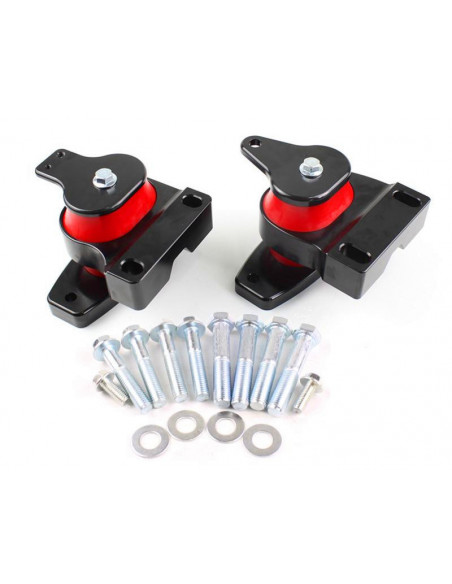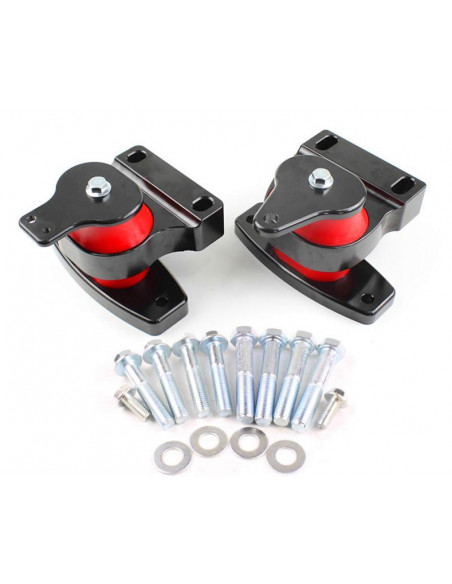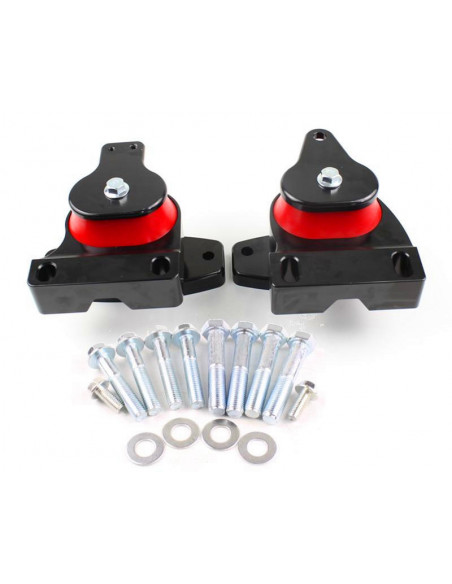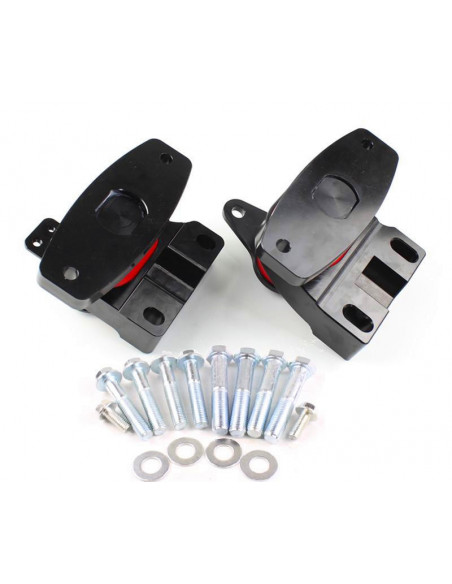 STR Performance Reinforced Engine Mounts Kit for Volkswagen Golf 4 R32 including V6 2.8 4 Motion / Audi TT Mk1 3.2
Find our Reinforced Anti-Squat Engine Mount (80% hardness) for Volkswagen Golf 4 R32 including V6 2.8 4 Motion / Audi TT Mk1 3.2
We are pleased to announce our range of 80% Heavy Duty Street Version Engine Mounts
Street Performance engine mounts are a perfect upgrade from your OEM engine mounts which are known to wear out over time causing transmission play and no movement during gear changes.

Manufactured with an 80% hardness on a durometer provides a significant improvement in performance and feel compared to the original backing.

The result is a 70% improvement in stiffness over stock which is favorable for everyday riding.
Features:
80% durometer polyurethane construction
Cast aluminum wrap-around OEM style body

More direct movement

Improved power transfer

Plug&Play assembly
Compatible with :
Volkswagen Golf 4 R32
Volkswagen Golf 4 V6 2.8 4Motion
SEAT Leon 1M V6 2.8
Volkswagen Bora 2.8 V6 4Motion
Audi TT Mk1 3.2
Note: Sold for off-road, race track and racing applications only. Installing these type of parts will cause noise and other vibrations in your vehicle. We strongly advise that you have the crib fitted at a qualified and experienced workshop who will know what to do.
This piece is custom made to order so once you order this item and we start manufacturing it will NEVER be taken back exchanged refunded please take NOTE