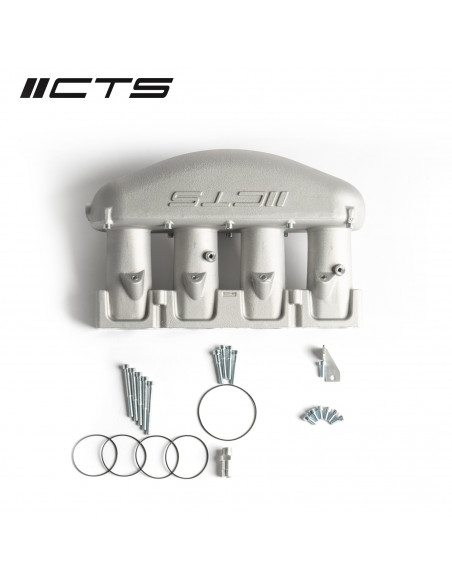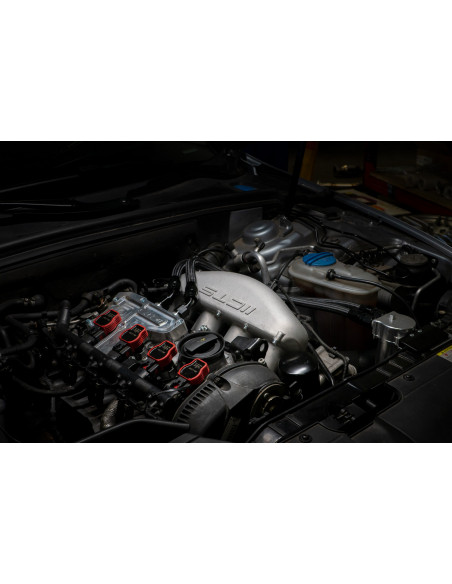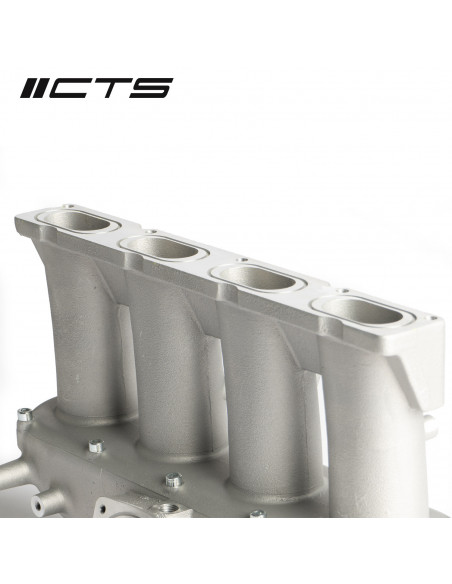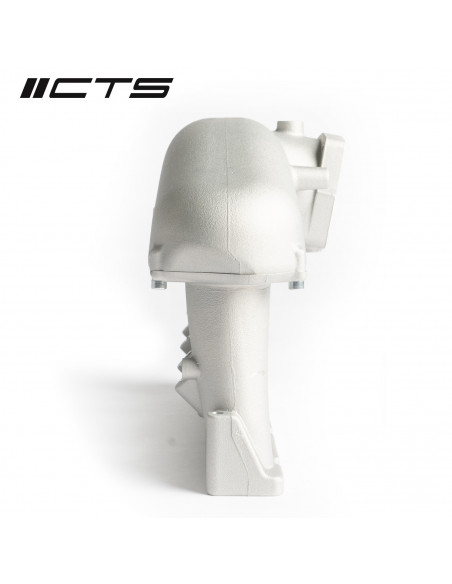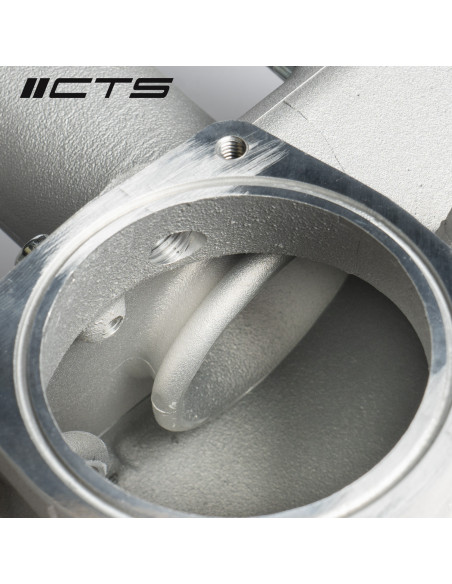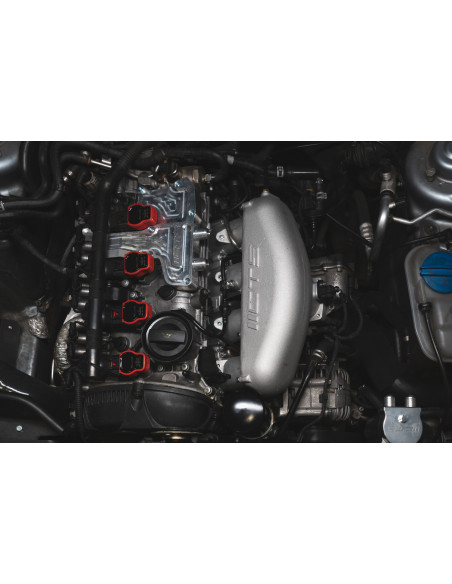 High Performance Intake Manifold for 2.0 TFSI EA113 EA888 Gen 1 and 2 Engine Golf 5 GTI / A3 S3 8P / Golf 6 R

Product Details:
Here is our High Performance Intake Manifold from CTS TURBO for 2.0 TFSI EA113 EA888 Gen 1 and 2 Engine Golf 5 GTI / A3 S3 8P / Golf 6 R
If the 2.0 TFSI EA113 EA888 Gen 1 and 2 Golf 5 GTI / A3 S3 8P / Golf 6 R engine has long been a benchmark, the arrival of new engines from the VAG group would have almost made it obsolete. But it was without counting on manufacturers like CTS TURBO who did not hesitate for a single second to develop in-house what could be done better and intake manifold material for the small supercharged 1.8. As we often mention, the work of the air flow at the intake as at the exhaust is a dominating element of a good quality engine preparation. When the volume of air received from a direct intake kit passes through an intake butterfly valve with a larger diameter than the original one, it only has one step left before rushing into the engine.
This is where a high performance intake manifold comes into play to maximize overall performance. When the air ducts are worked properly, the airflow remains smooth and turbulence-free. A major asset if you decide to go all the way. CTS TURBO having the habit of taking care of the finish of these products, the development went through a phase of work in the wind tunnel which offered a real database to the engineers who ensured to offer the most efficient collector possible.
In order to finalize a preparation with one of the most radical solutions, the CTS TURBO collector offers a specific boss allowing to consider a "STEALTH" assembly and a Nitro or Methanol injection.
A specific reprogramming of your ECU will have to be done, as well as a minor modification on the support of the fuel rail.
Made of high quality aluminum, this High Performance Intake Manifold from CTS TURBO increases the allowable air volume by 40%.
Devoid of intake valves and featuring high flow ducts, this intake manifold is also equipped with 1/8" NPT and 1/4" NPT ports for the possible installation of methanol injectors.
WARNING the installation of an oil catch can is a reprogramming is to be expected and mandatory.
Compatible Vehicles:
Volkswagen Golf 5 GTi / Pirelli / Edition30
Volkswagen Golf 6 R / GTI including Edition35
Audi A3 S3 8P EA113 and EA888
SEAT Leon Cupra 1P including Cupra R 2.0 TFSI EA113
Volkswagen POLO 6R WRC 220cv
Volkswagen Scirocco 3 2.0 TFSI 200cv including Scirocco R 265cv and 280cv
Features:
For EA113 (timing belt) and EA888.1/EA888.2 (timing chain) engines
Approximately 40% more volume than stock
Improved turbo coil and increased HP (with the use of appropriate tuning software)
Equal flow distribution across all runners
Built-in speed stacks on all runners
Retains factory throttle body placement, no adapters required
Retains factory mounting posts for accessories and brackets
Removes factory intake flap dampers
1/8″ NPT ports for water/meth injection - 25mm long Aquamist check valve jets (extended tip for MK6 TSI fitment) work well.
1/4″ NPT and 1/8″ NPT ports for boost sensor reference
Reference 034Motorsport: CTS-HW-0420R
CAN YOU FIND IT CHEAPER?

WE ALIGN

!
CAN YOU FIND CHEAPER ON A FRENCH WEBSITE? WELL WE ARE ALIGNING*! MORE INFORMATION below.
* If you find a new CTS TURBO reference sold by a French professional website and which specializes in the sale of car parts to individuals, that you are a non-professional customer, contact us, we will match its price after verification .

Offer valid excluding sales and exceptional destocking. Only valid on references currently available on the official CTS TURBO website
STR PERFORMANCE is an official reseller of the CTS TURBO brand . You can find almost the majority of 034Motorsport brand products in stock with us directly. With more than 1000 references online, we strive to offer you a wide choice of reference products.

Any info? contact us.
Need to be sure of the waiting time? Contact us.
A product that is not in stock with us may be in stock at the factory.
CTS Turbo has become over the years a benchmark in the field of automotive performance parts in Canada, creating their own exhaust line, intake kit, and full of parts for the air circuit, water , engine oil and gasoline.

Also plug & play turbo kits especially for vr6, r32, 2.0 TFSI etc ...