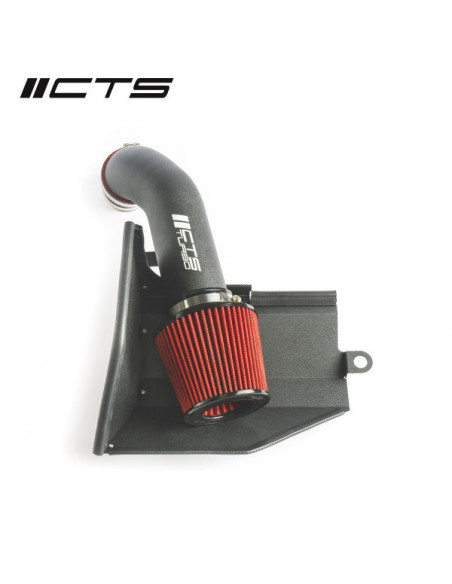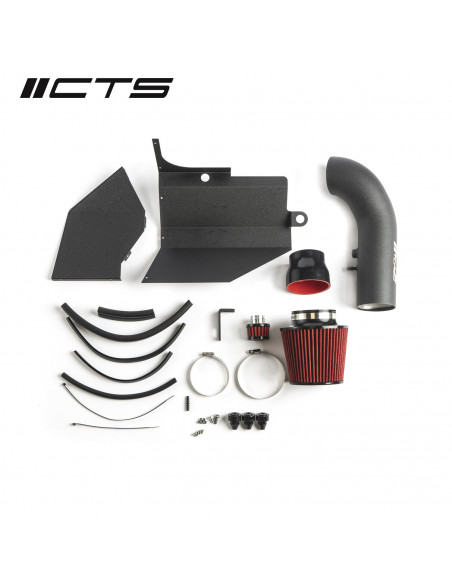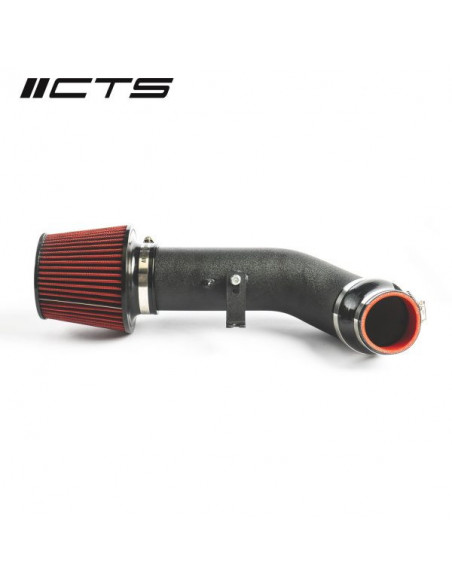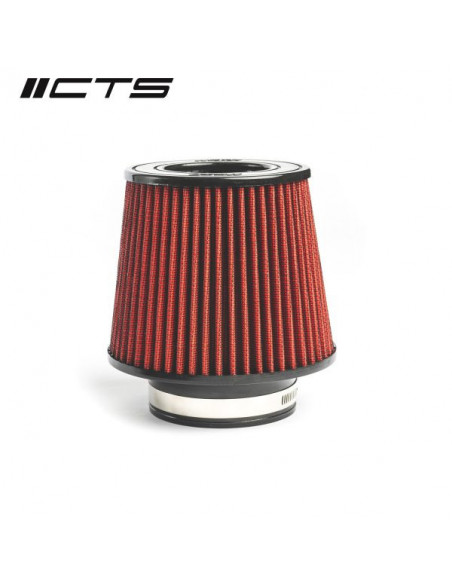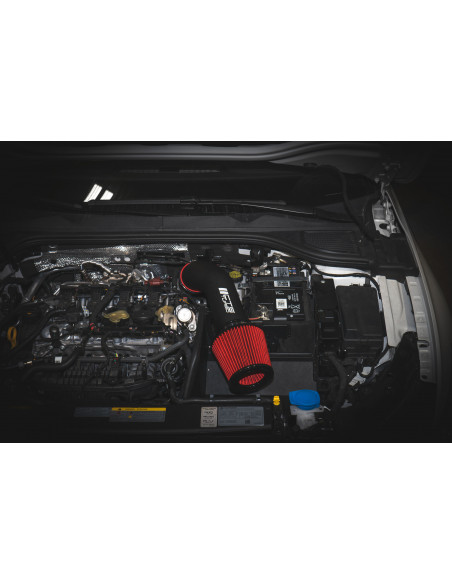 CTS Turbo Intake Kit for Volkswagen GOLF GTI MK8 / Audi A3 8Y EA888 Gen4
available from the factory, within 3 weeks.

We at CTS Turbo are proud to announce that our new Air Intake System for Volkswagen GOLF GTI MK8 and Audi A3 8Y EA888 Gen4 with SAI System


We are proud to announce our new air intake system for the Volkswagen GOLF GTI MK8 and Audi A3 8Y EA888 Gen4! This is the largest intake available, and is excellent for tuned vehicles that require extra airflow.
The OEM air scoop works in conjunction with our sealed airbox to seamlessly force cold air into our air intake system. Air then flows through our 3.5-inch high-flow air cleaner, which uses an inverted cone design for maximum engine breathing. Our 3.5-inch mandrel-bent CNC aluminum intake pipe allows smooth entry of cold air directly into the engine, minimizing turbulence from unnecessary connections. All of the components included in the CTS Air Intake System work seamlessly together to deliver increased horsepower and torque across the entire powerband and an aggressive, race-inspired sound.
Peak power gains range from 9 to 13 HP on an otherwise standard vehicle.
This kit is NOT compatible with Volkswagen Golf 8 R and Audi S3 8Y
Features and details:
Plug&Play assembly
Real aluminum pipe in 3.5" inches
Massive 6" inch washable and reusable air filter (can be detailed)
4-ply silicone hoses with clamps
Extensive tests in production vehicles and very prepared vehicles.
High quality black finish
The ideal solution for the most efficient vehicles.
Kit and assembly instructions included
Bracket to prevent rattling under engine torque
Clip-on SAI breather filter
Made in Canada
Suitable for:
Volkswagen GOLF GTI MK8 and Audi A3 8Y EA888 Gen4 with SAI System
STR Performance is an official distributor, if you are looking for a part from CTS TURBO that we do not have on our site, do not hesitate to contact us via our Contact page, so that we can give you a price and a deadline.
CTS Turbo has become over the years a benchmark in the field of automotive performance parts in Canada, creating their own exhaust line, intake kit, and full of parts for the air circuit, water , engine oil and gasoline.

Also plug & play turbo kits especially for vr6, r32, 2.0 TFSI etc ...